Posts
Within the entries we give you more fields:
Application information
In these fields the information of the application will be added when it is extracted by the importer, you can also modify it as you prefer.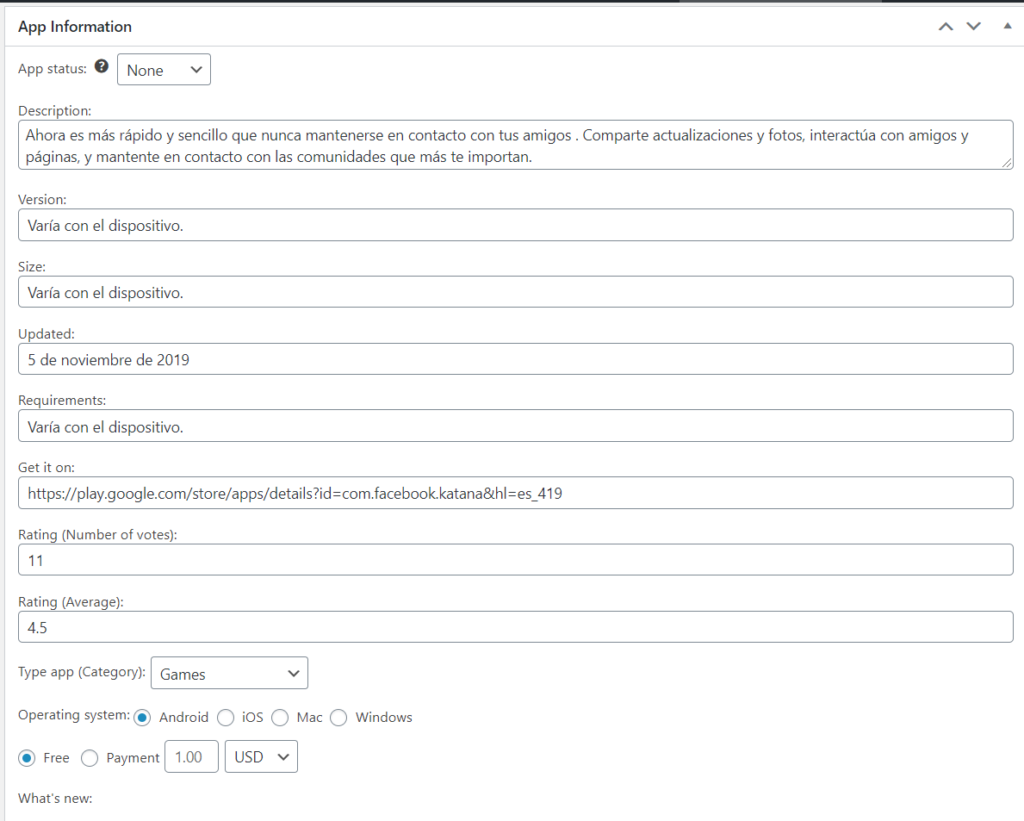 Application status: With this option, a strip will appear in each application which will indicate if it has been updated or is a new application. The active option will have a duration of 2 weeks based on the publication date of the post. For example, if you check "Updated" and the post creation date is today, the strip will only appear for 2 weeks.
Application type: Category marked automatically when importing the data.
Operating system: We know that the Appyn theme is exclusive for Android applications, however there are customers who requested to add options for other operating systems, so there is the option 🙂
Free or paid: Check if the application is free or has a cost. You can also enter the amount and the currency.
App video
Just enter the YouTube video ID of the application and it will appear in the entry.
Application images
When importing the data from an application from the Play Store, a list of links will appear with the screenshots. By default there are 5 images, you can increase or decrease in the Panel options.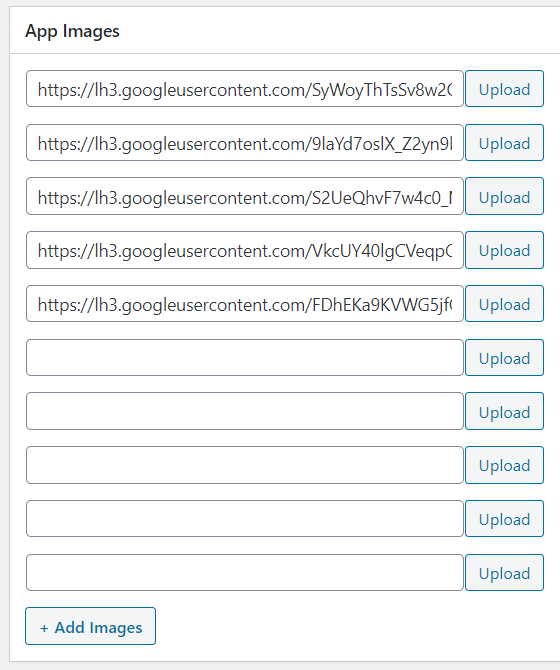 Application download links
Fields for you to add all the links to download the application.
Files of type: Check what type of file the user will download. Thanks to this, a few steps will be shown depending on the type of option chosen. The steps are in the Panel of the theme, there you can edit it.
Download links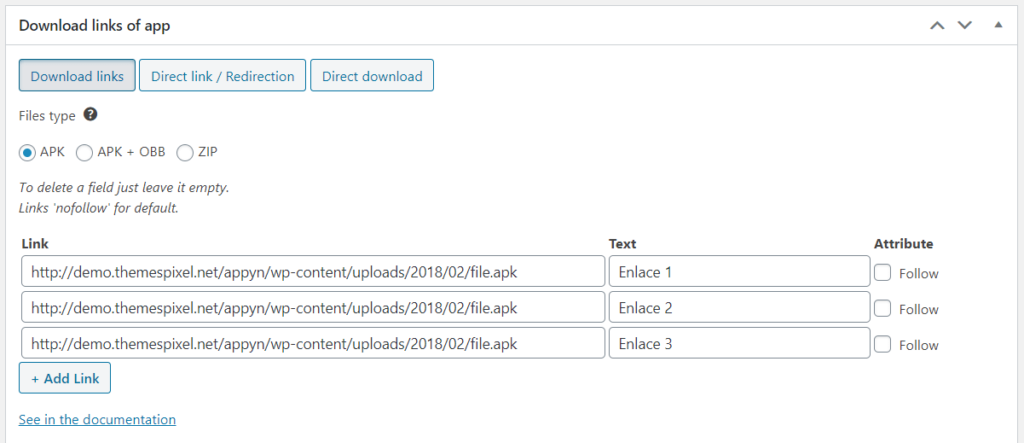 Direct Link / Redirection
Open or redirect the link you place in that field.

Direct download
Directly download the link of the file that you put in that field. You have the option to upload the APK or ZIP file.

Custom boxes
Add as many custom boxes you want. Just click on Add box, enter the title for the box and the content you prefer.