Posts
Within the entries we give you more fields:
Extract data from PlayStore
When you are going to create a new entry, this field will appear at the top. In it you can add the URL of the application in the Play Store. Continue clicking on "Extract data" and in a few seconds it will load all the possible information in the fields below.

If your site is in Spanish, the URL must have the language parameter in Spanish as well. To check, verify that at the end of the URL you have this "&hl=es" if you do not have it you can add it.
When you begin to extract the data, it will replace any content that you have placed in the fields.
Sample video
App information
In these fields the information of the application will be added when it is extracted by means of the bot, in addition you will be able to modify it as you prefer.
If some fields are not added when the bot runs it is because in the application tab in PlayStore there is not that field.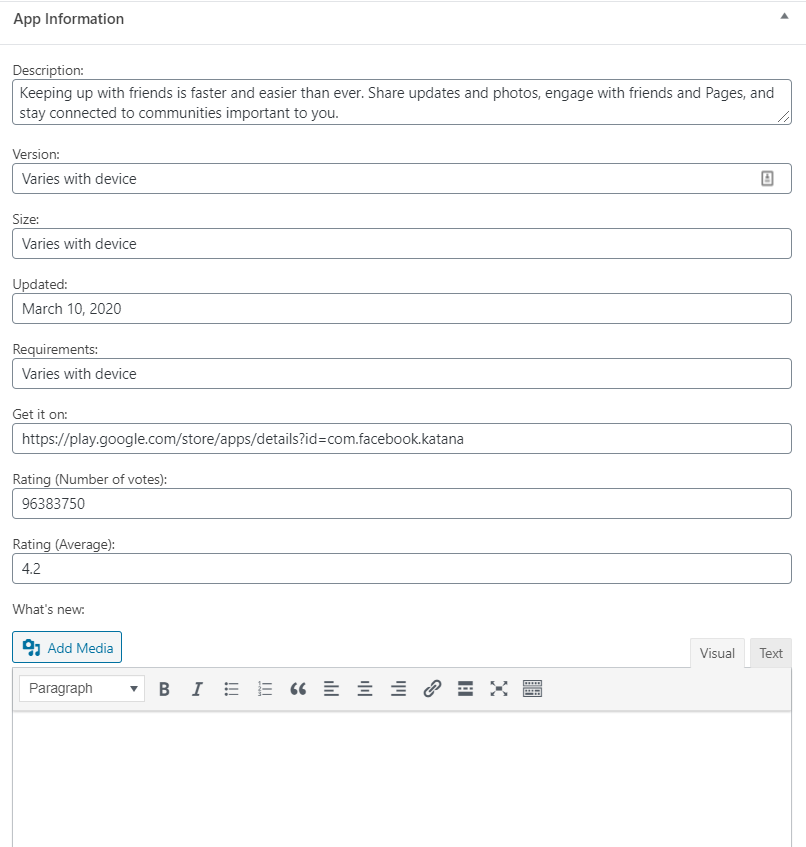 App video
Just place the YouTube video ID of the application and it will appear in the entry.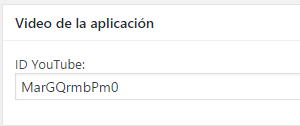 App screenshots
Once you have run the bot you will see a list of links to the screenshots of the application and the icon. You can download them by clicking on the links and then uploading them in the fields.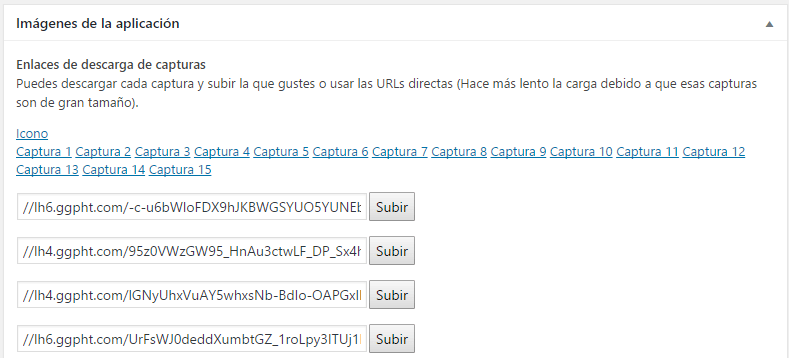 App download links
Fields for you to add all the links to download the application.
Download links

Direct link / Redirection
Open or redirect the link you place in that field.

Direct download
Directly download the link of the file that you place in that field. You have the option to upload the APK file.

Normal: Option by default.
Internal page: Open the links in a second internal page.
Examples of internal page:
– Download links: https://demo.themespixel.net/appyn/dramafever-dramas-peliculas/
– Direct link / Redirection: https://demo.themespixel.net/appyn/lords-mobile-guerra-de-reinos-batalla-mmo-rpg/
In case the panel option is Normal the link will open directly when clicking on Download APK.
– Direct download: https://demo.themespixel.net/appyn/security-elite-elimina-virusantivirusacelerador/
Custom boxes
Add as many custom boxes as you want. Just click on Add box, place the title for the box and the content you prefer.