Connecting the OneDrive APP
First of all we must create the OneDrive APP.
Once the client secret is created, we copy the value and paste it in the client secret option of the Appyn panel.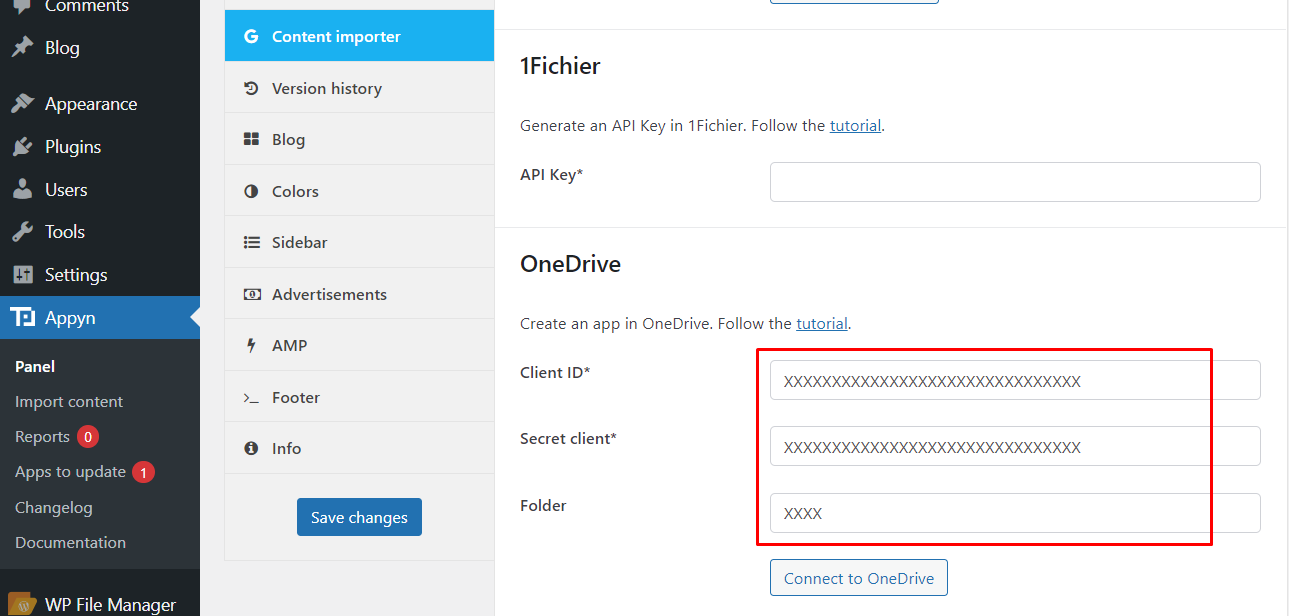 We save the changes and we will proceed to click on Connect to OneDrive. You can also put a folder name so that all files are uploaded to it.
You will need to give the app permission.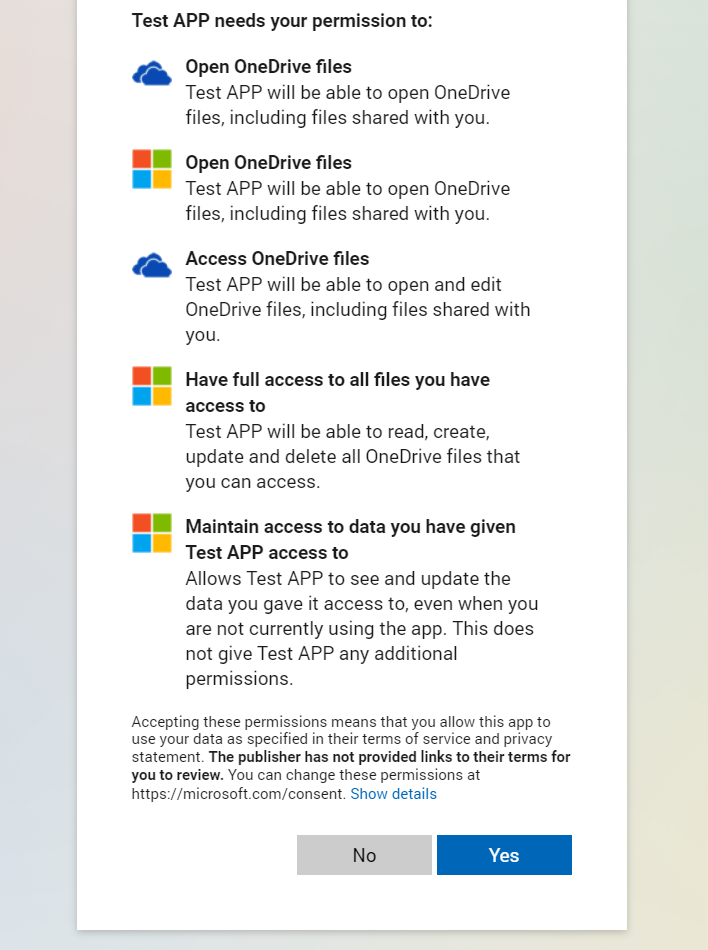 Finally you will be automatically redirected to the theme panel, you will see the green check that indicates that your OneDrive application has already been connected.