Panel
Within the Theme Appyn panel we provide several fields for you to customize the theme.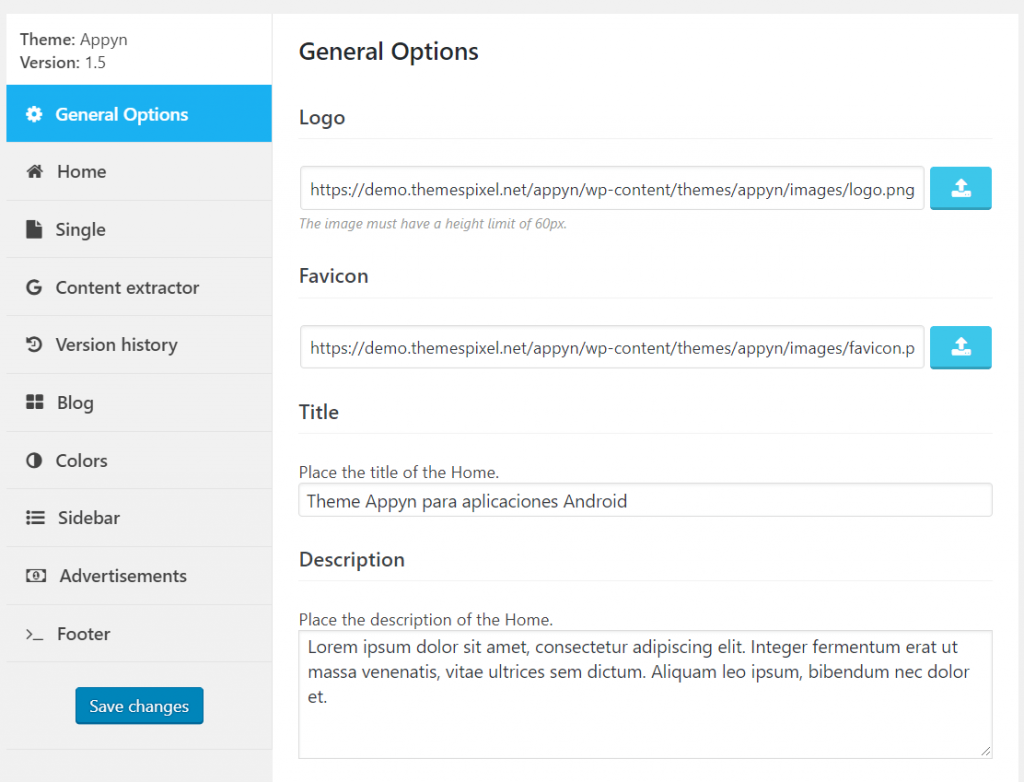 General options
You have the options to modify the logo, favicon, the main title of the Home, the description, add background images, add your social networks and codes in the Header.
Home
Choose the number of posts that appear in page Home. In addition, you can choose the order: By date, modification or random.
Mark the categories you want to appear in Home under the posts. You can also select the number of posts.
Single
Read more: By default the "Read more" button will appear, however you can also make the content of the description appear as it is.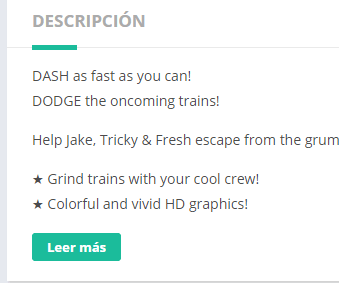 Download links: Choose how you will download the app file. More information.
Version history
Here you can choose the number of versions that will appear in the post.
Remove the boxes that you do not want to appear in the version post.
Content Extractor
Here you can edit the options when extracting content from a Google Play app.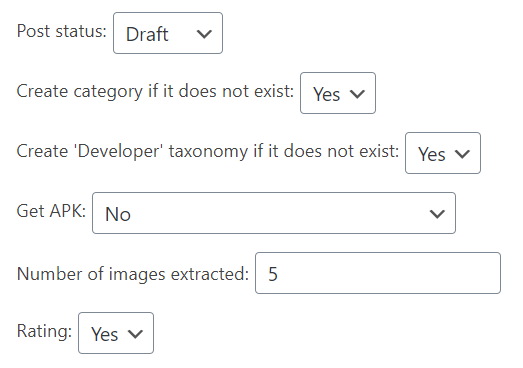 Post Status
Published: When you extract the information from the app, the post will be published automatically.
Draft: When extracting information from the app, the post will be saved as a draft.
Create category if it does not exist (Yes / No)
The category is also extracted directly from the Google Play page, in this case, you choose whether the category is automatically created or not.
Create Taxonomy Developer if it does not exist (Yes / No)
As with the category, in this case you choose if the taxonomy is created automatically with the name of the Developer.
Get APK (No / Yes)
We use pages from the public network to be able to obtain the APK of the application you are looking for, so it is possible that for some apps you will not find an APK.
Number of images extracted
The number of screenshots the application has.
Blog
Choose the number of entries per page in the Blog section and also the one that appears in the Home.
Colors
At the moment we present 2 versions of the theme, clear (by default) and dark. Choose the one you like most!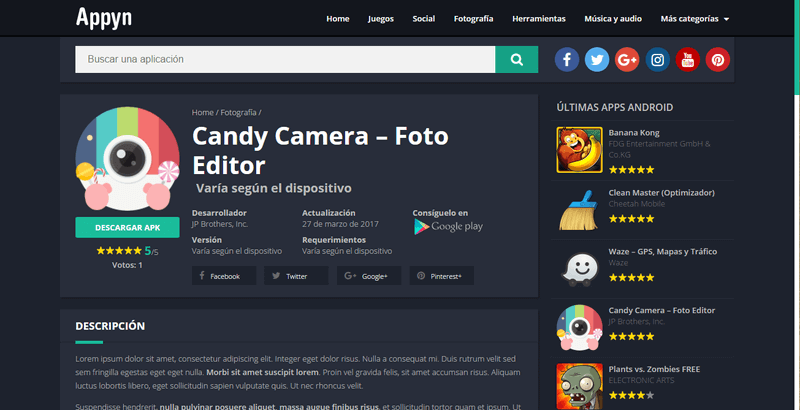 Sidebar
Choose the location of the sidebar.
Advertisements
We give you several fields for you to add your ad codes for both PC and Mobile version. You can see the example locations in the demo.
Footer
Modify the footer text and add different codes in this section.