New version: Theme Appyn 2.0.3
Google Drive to upload APK files automatically
New function that will allow uploading APK files that are imported directly to Google Drive. Follow each tutorial step by step to get the function.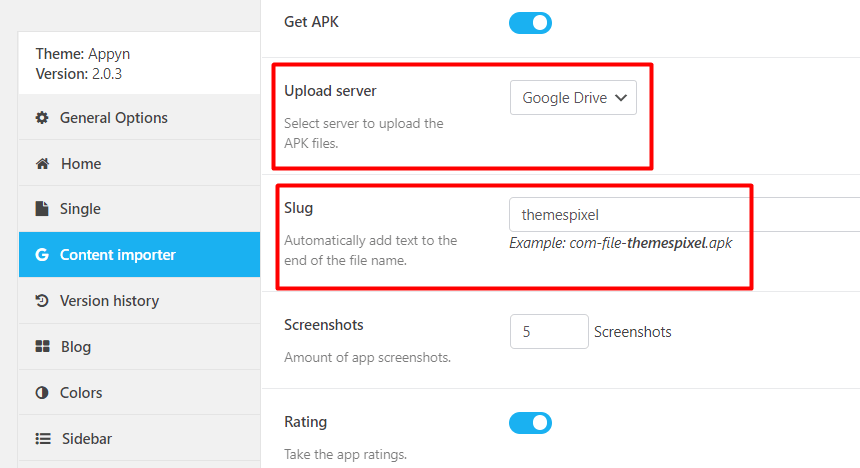 There is also an option called "Slug", which will allow you to add any text to the files that will be uploaded.
Option to block importing duplicate apps
With this option you can block or allow the import of applications already created.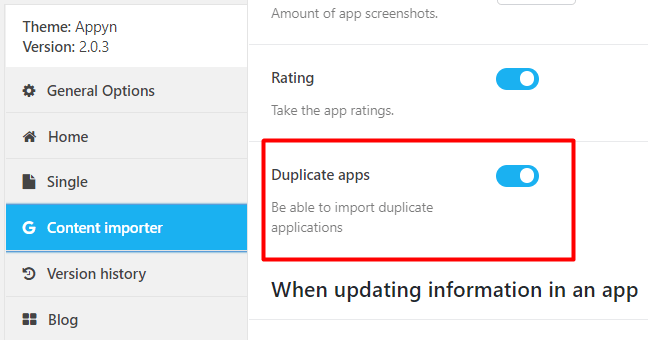 Application status ribbon (new and updated)
With this option a strip will appear in each application which will indicate if it has been updated or is a new application. The active option will have a duration of 2 weeks based on the publication date of the post. For example, if you check "Updated" and the post creation date is today, the strip will only appear for 2 weeks.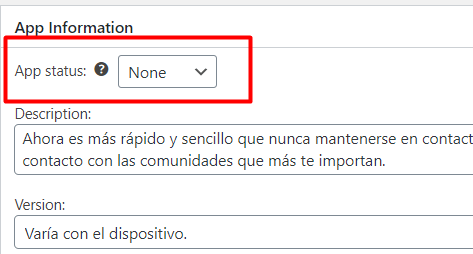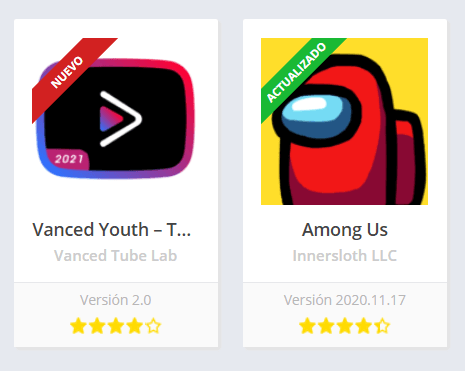 Options to disable fields when updating an application
Fields to disable when updating an application.

Portuguese and Arabic language
New languages ​​for the Appyn theme. We use Google Translate to get the translation of the texts, if you think some words need to be corrected, create a ticket to help us correct it.
Button to see the post parent within the posts of previous versions.
The button will appear at the top of posts from older versions.

Information to download the files.
In these fields you can write different steps to help the user what to do with the download or how to download the application (APK or ZIP). We have also placed a link "Autocomplete text by default" that will automatically complete with text that we deem appropriate.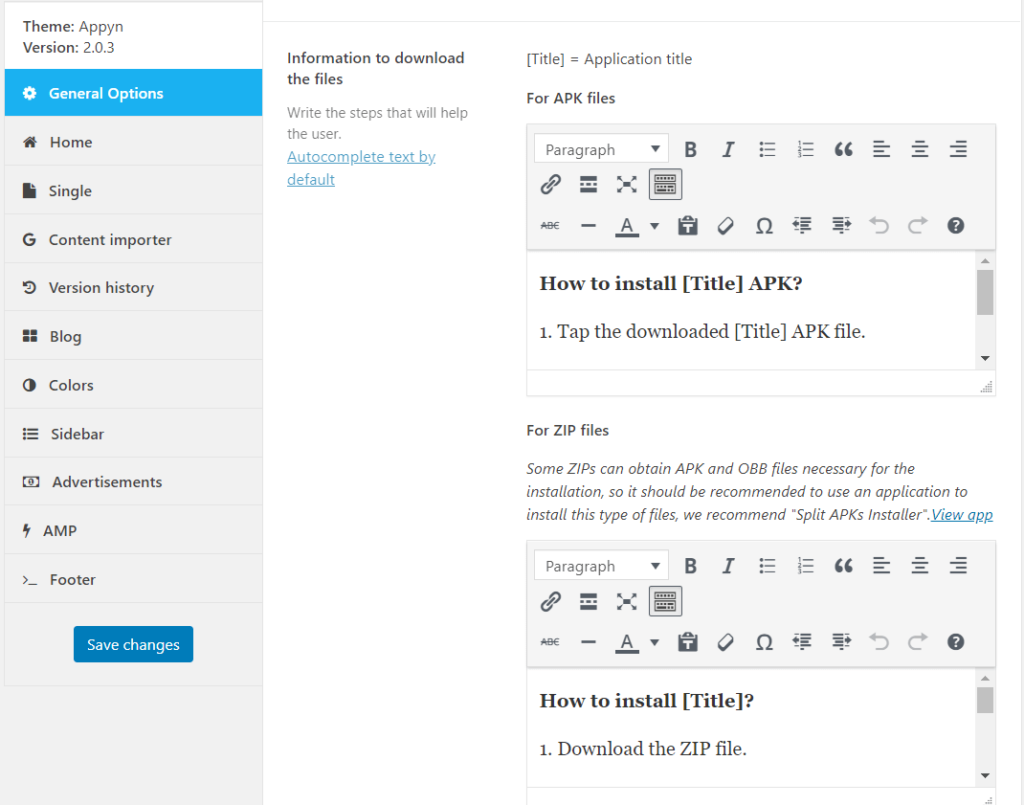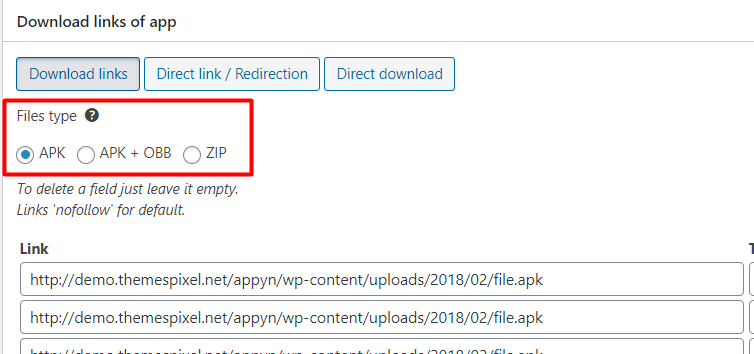 (Fixed) Custom box deleted when creating previous version.
When creating a custom box to a post, and we converted this post to a previous version, the custom box was removed for both posts.