New version: Theme Appyn 2.0.5
Dropbox to upload APK files automatically
This new function of the Appyn theme will allow you to upload the APK files that are imported directly to Dropbox. Follow each tutorial step by step to get the function.
Create Dropbox APP for file storage
Obtained the access token put it in the panel option.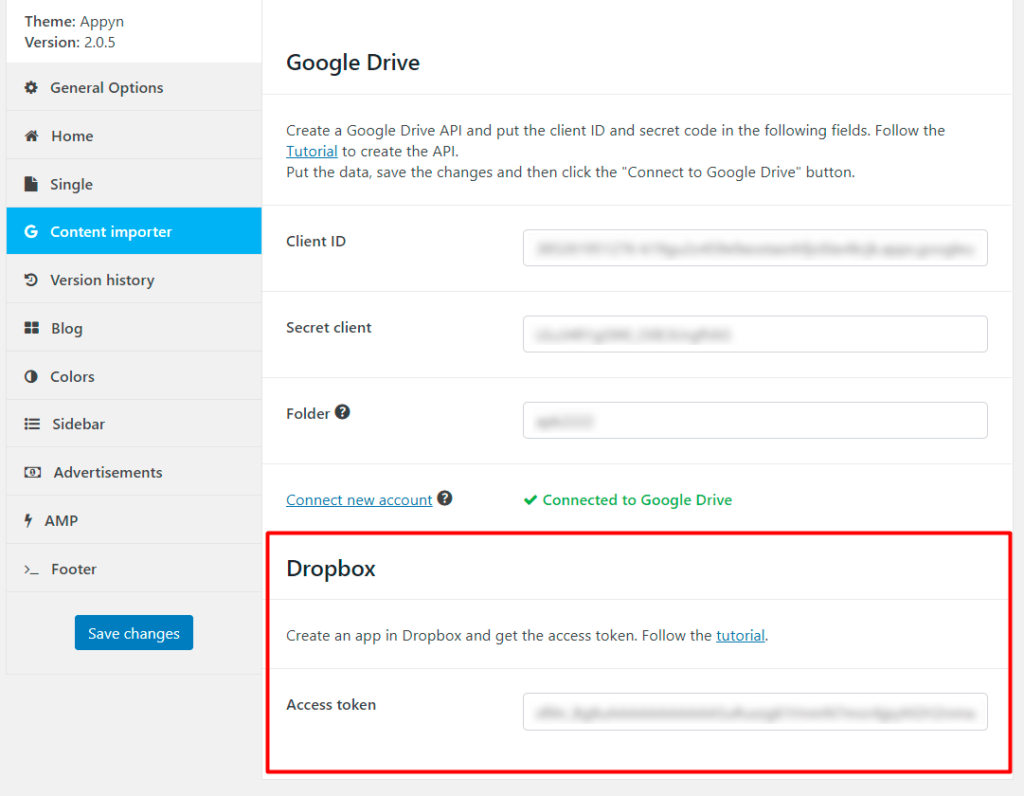 Permanent custom boxes
One option that has been asking us a lot is permanent boxes. The Appyn theme already has a custom box option for each post, however the box had to be created in each post. With the permanent boxes you can create it and it will automatically appear in all posts.
The option appears at the end of each entry. Enter the title and content of each box created. Likewise, in the panel you will be able to order the permanent boxes created and in the same way remove it from the internal download page.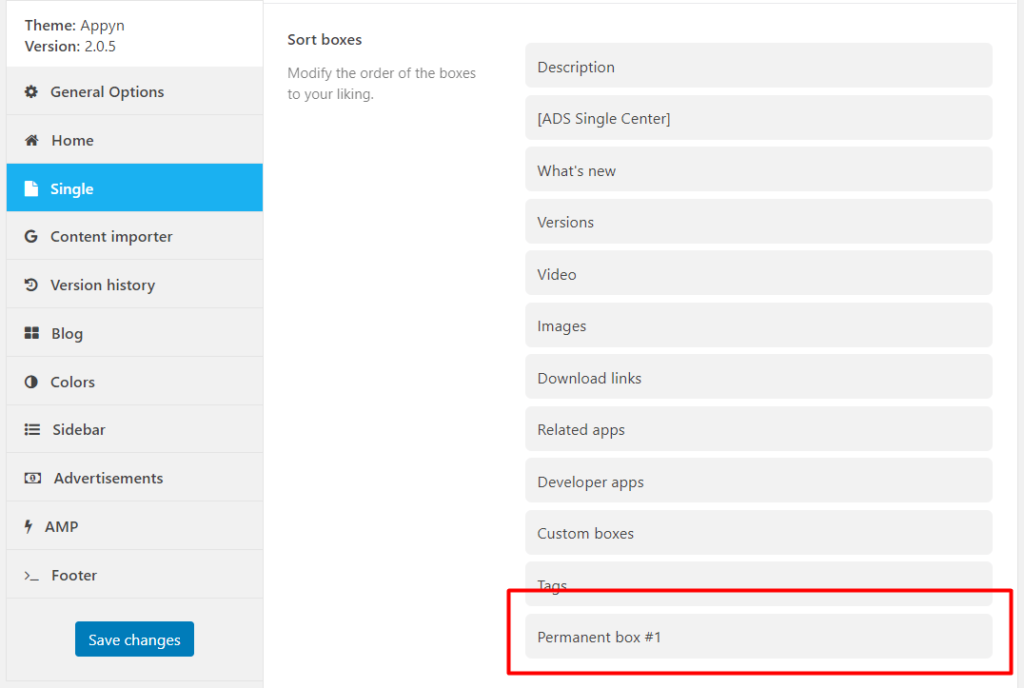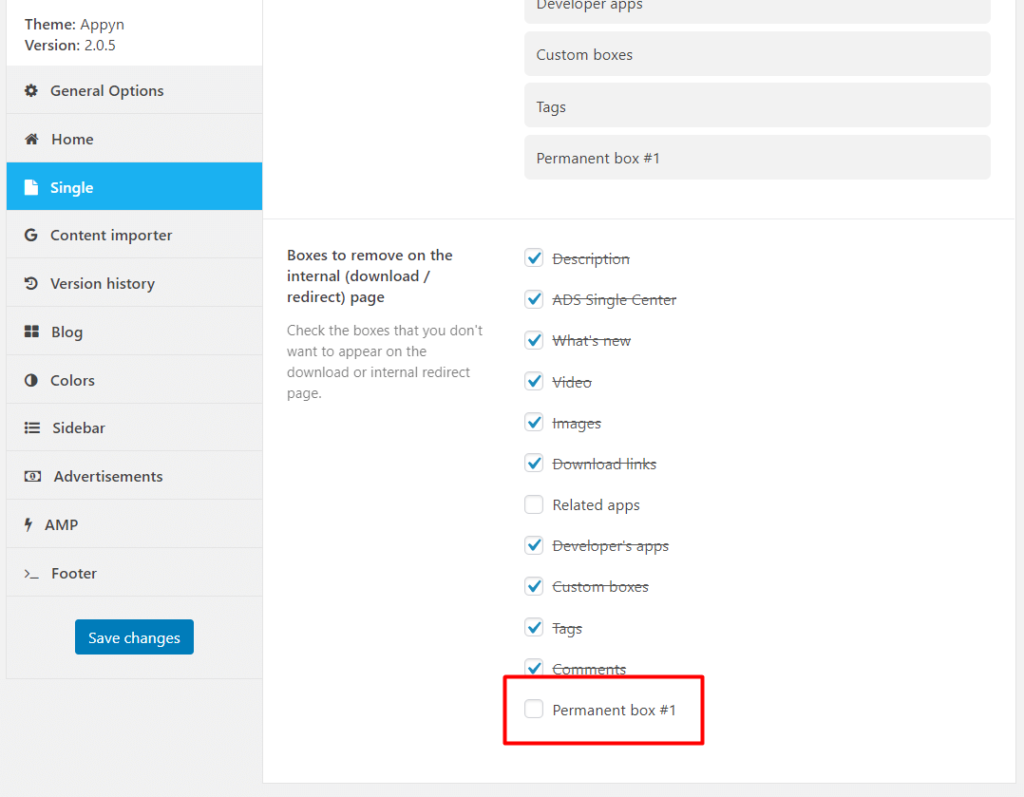 Encrypt download link
This new option allows you to encrypt your download links.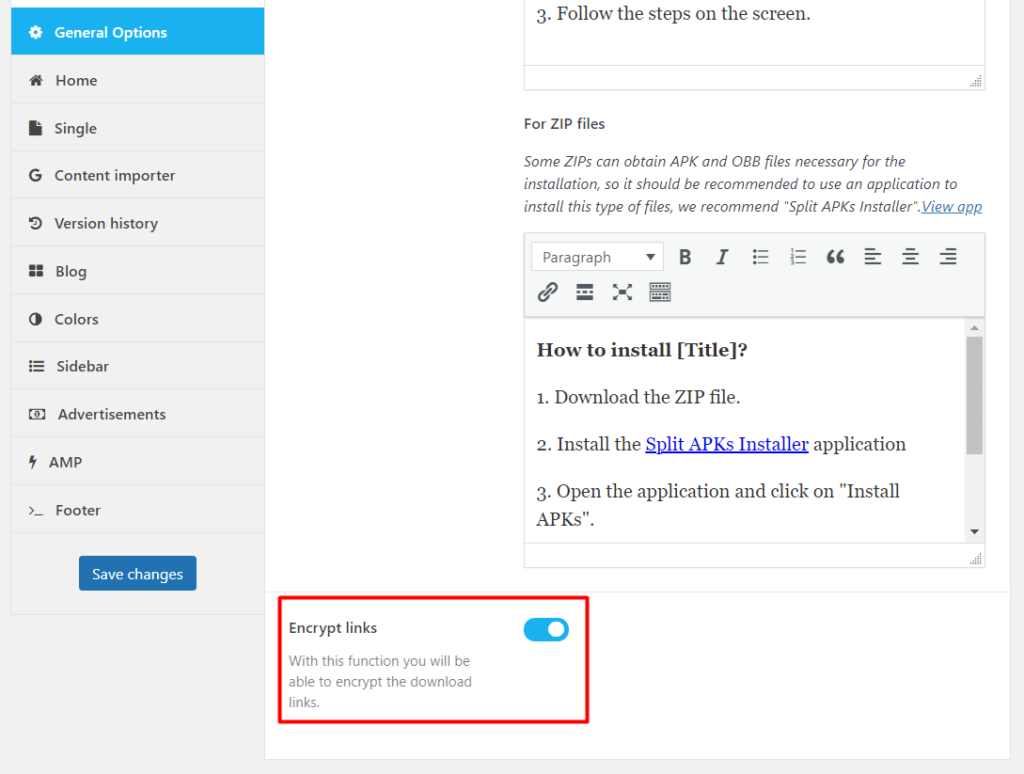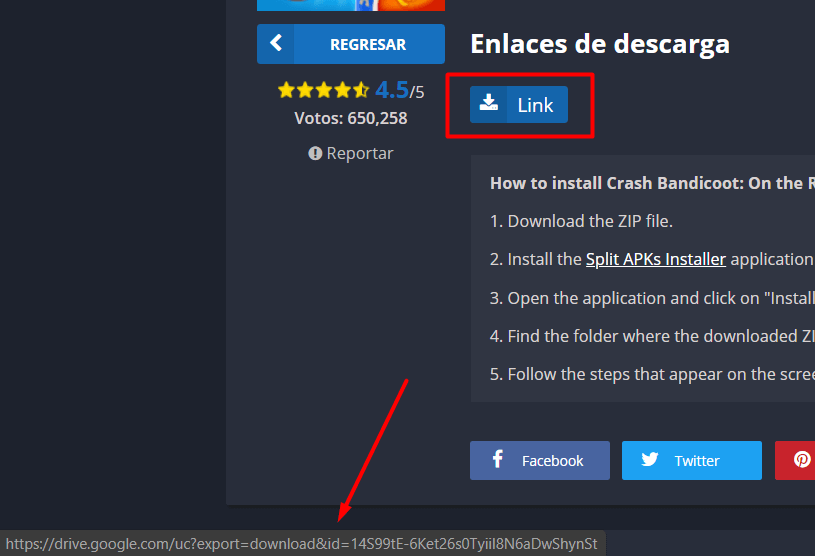 With the option activated, the links will no longer be displayed directly.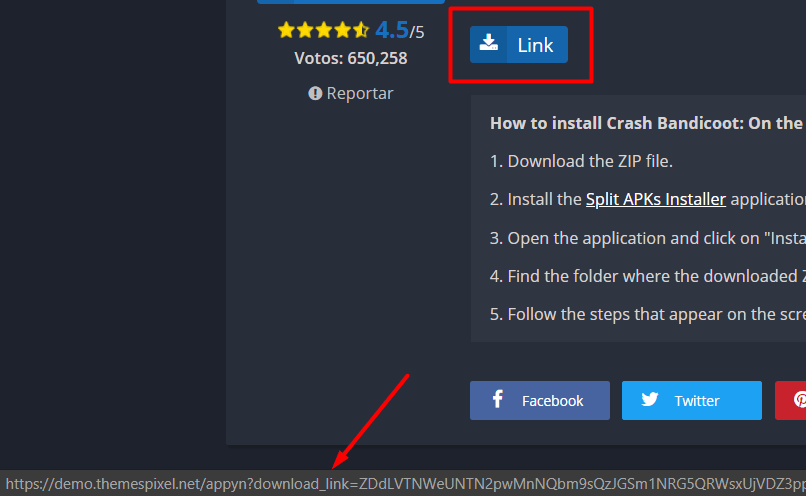 Show link to post when an app has already been imported
When importing an app, if it already exists (and you have the option not to import duplicate apps), not only will the error appear indicating that said post already exists, but it will also show the link to the post that has already been imported. It will save you some time searching the posts for the post to maybe update it.

Download percentage of APK and ZIP files
Now the download percentage of the files will be displayed

Fixed bugs
Tags or categories that do not have posts no longer show ads placed in the Appyn Panel options.
The option to not show the posts of previous version did not work in the Home of AMP.
Users could submit their report without placing reCaptcha codes (to avoid bot comments). Now it can work without those codes, however we recommend placing them.
If you selected the option to show Facebook comments on the panel, they would appear in AMP, which threw a validation error.
Design error in the social buttons on the internal download page.
General code and design improvements.