New version: Theme Appyn 2.0.10
Button to directly update the notified apps
This new function of the theme will allow to update in a faster way the applications that have been notified by a new version. You can even do bulk updates!
Option to disable notifications for apps to update
Some customers want the option to disable notifications for new version apps, so now they have it.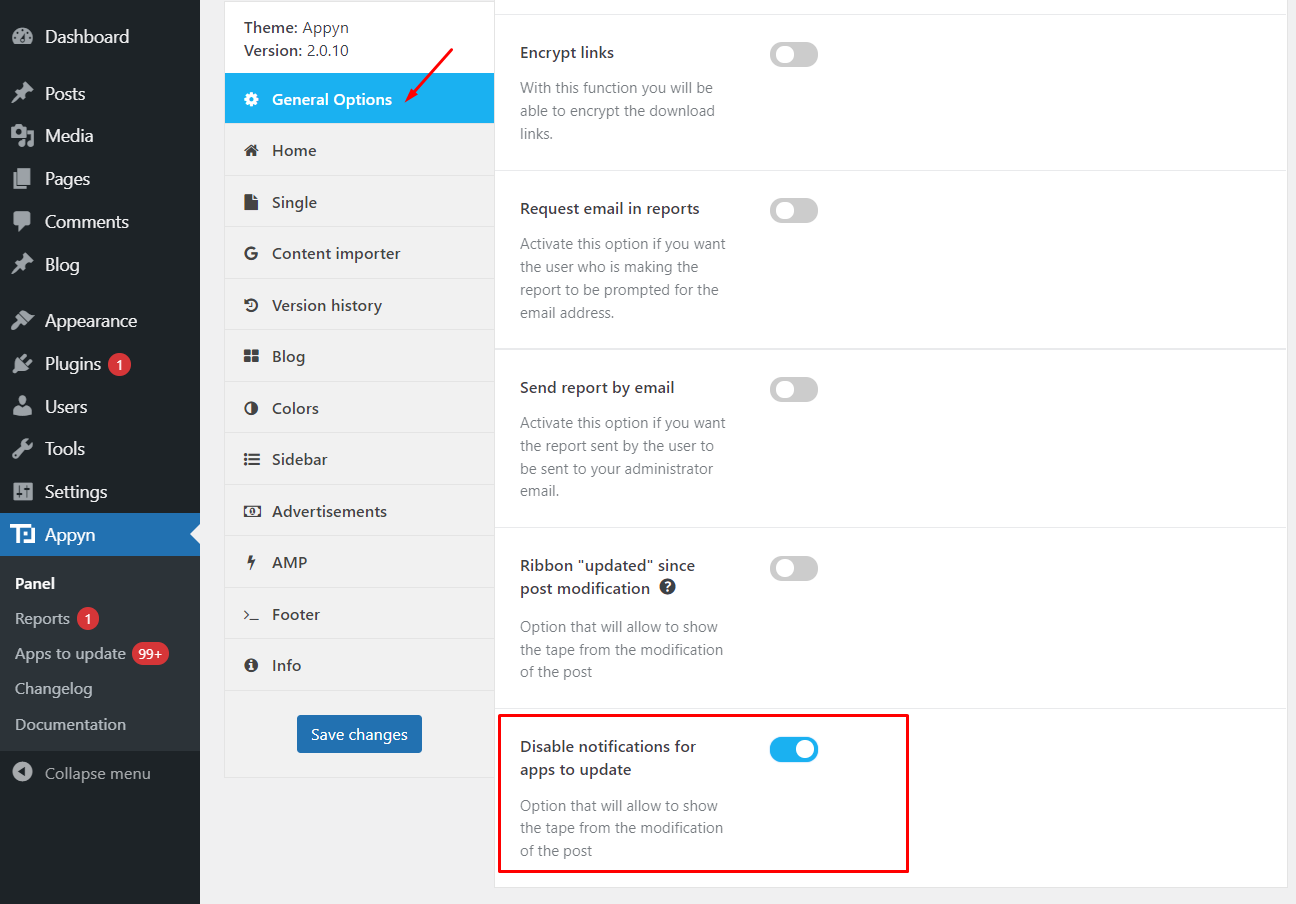 Option to show reCaptcha v2 to download the links
Thanks to this new option you will be able to prevent showing the download links of the apps until the user completes the reCaptcha v2. To do this, you must activate the option in the Appyn panel and put the site key and reCaptcha secret.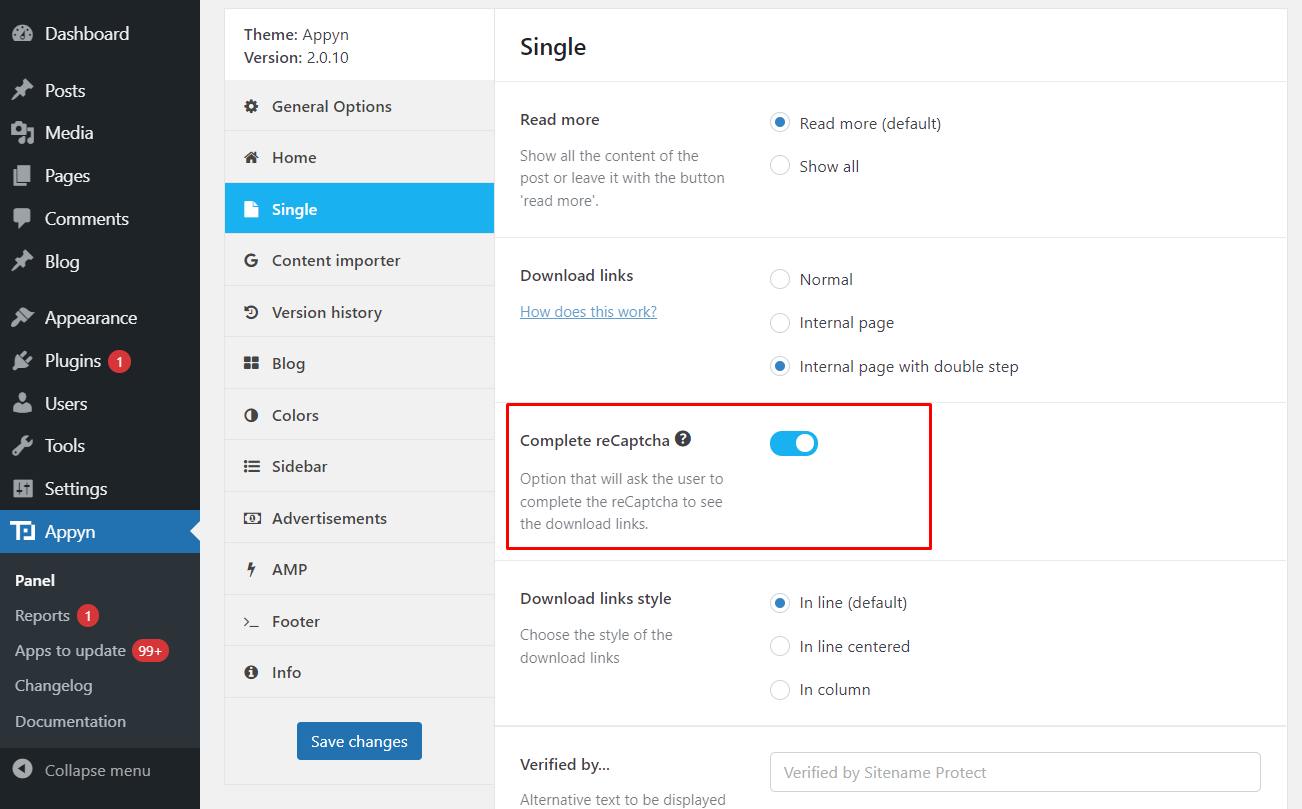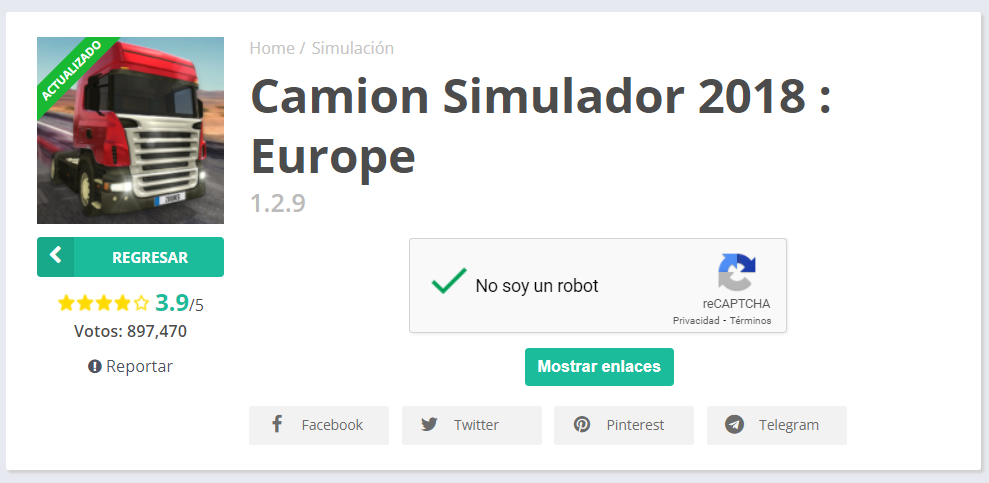 Option to deactivate blog from home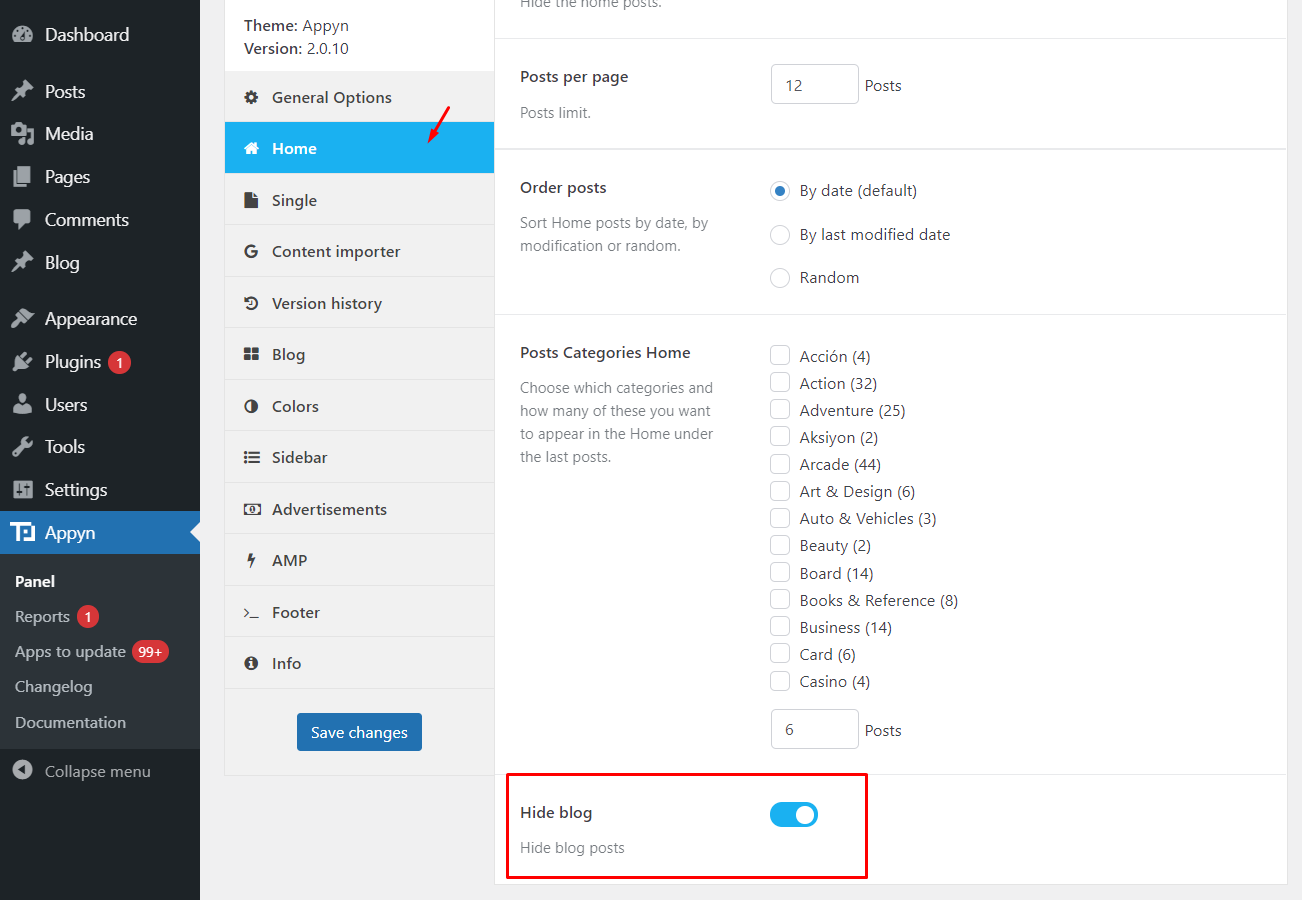 Option to use different widgets in the "blog" section
With this option you can show different widgets in the "Blog" section. To do this, you must activate the option in the theme panel, save the changes and go to add the widgets.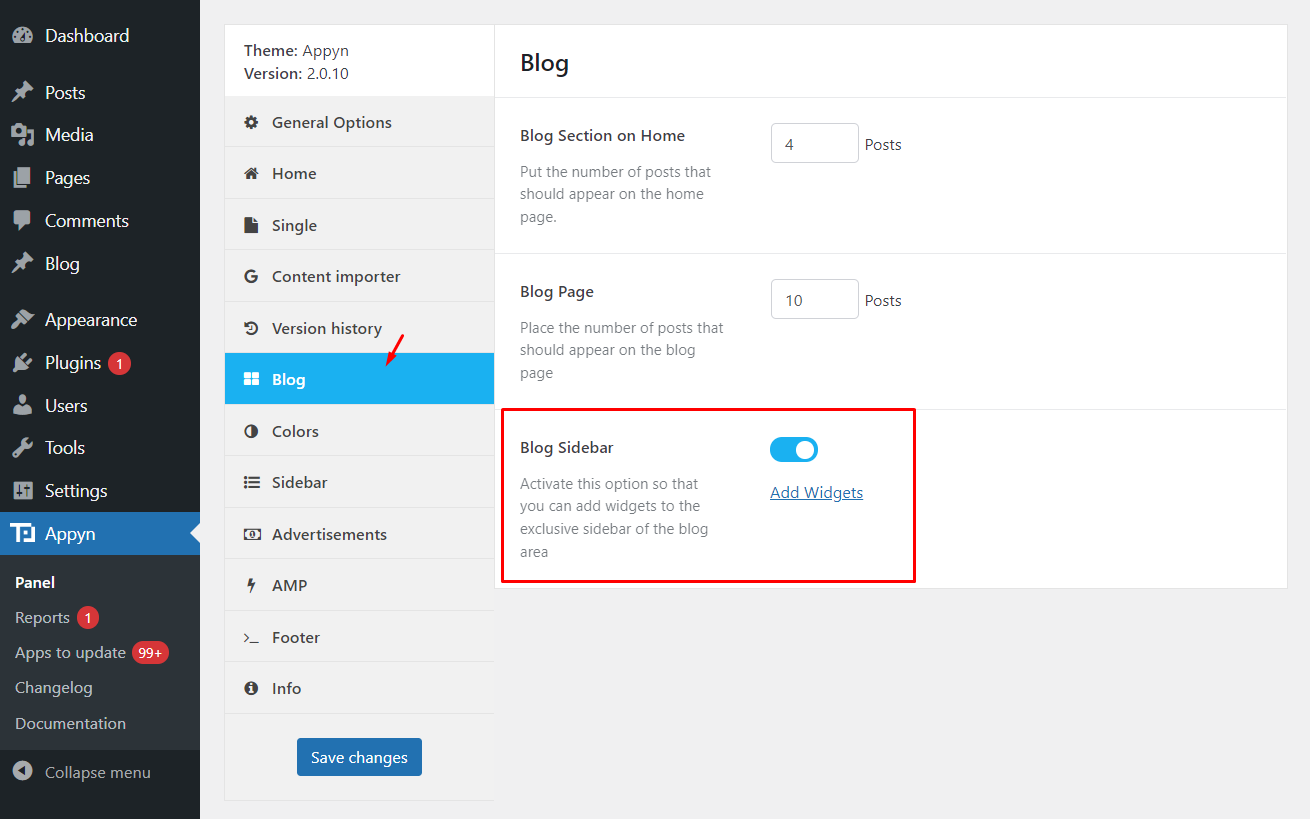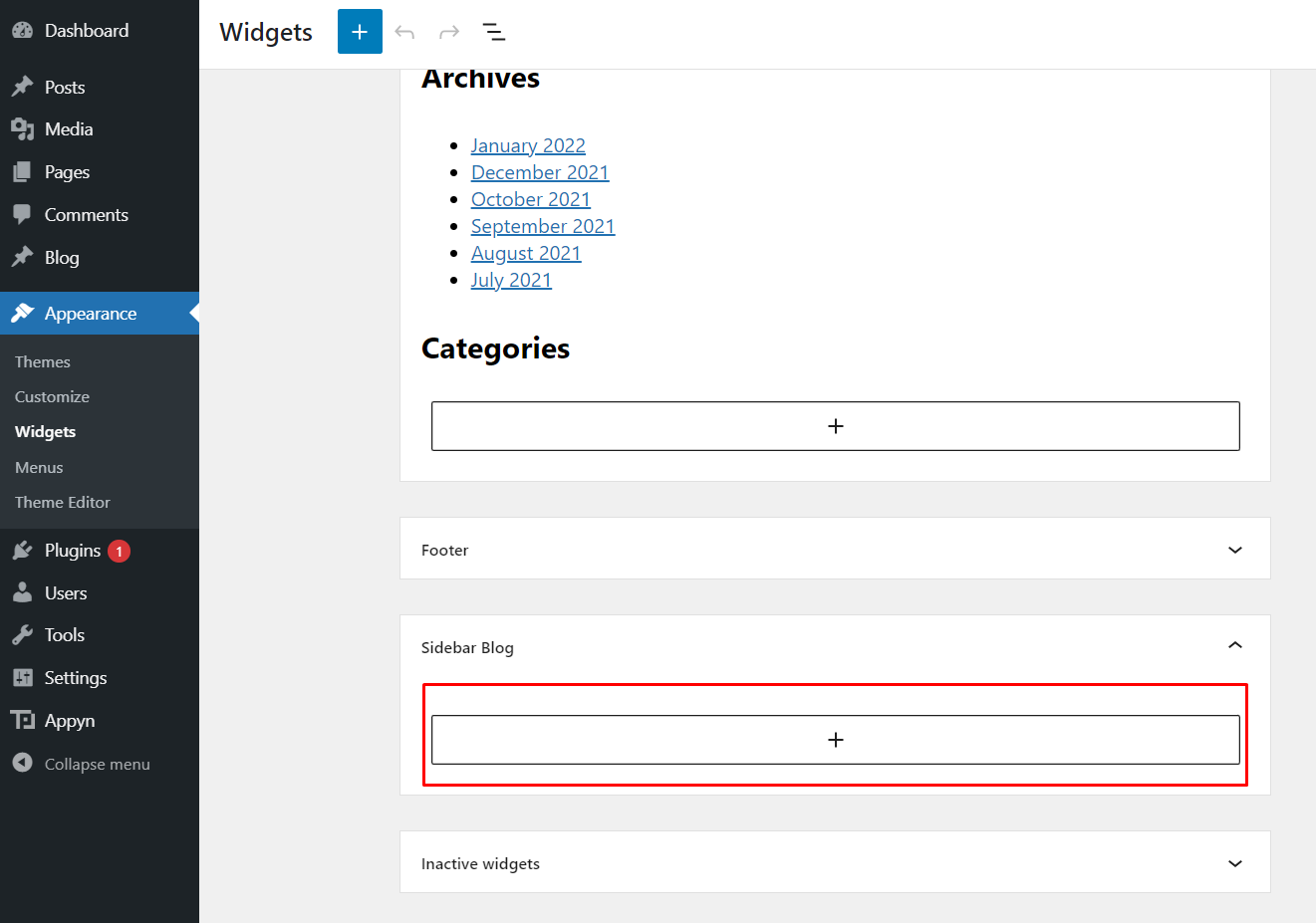 Option to use direct download links in previous versions (without entering the post)
With this option, the link to the post of this app will no longer appear in the list of previous versions of an app, but the direct download link of the file.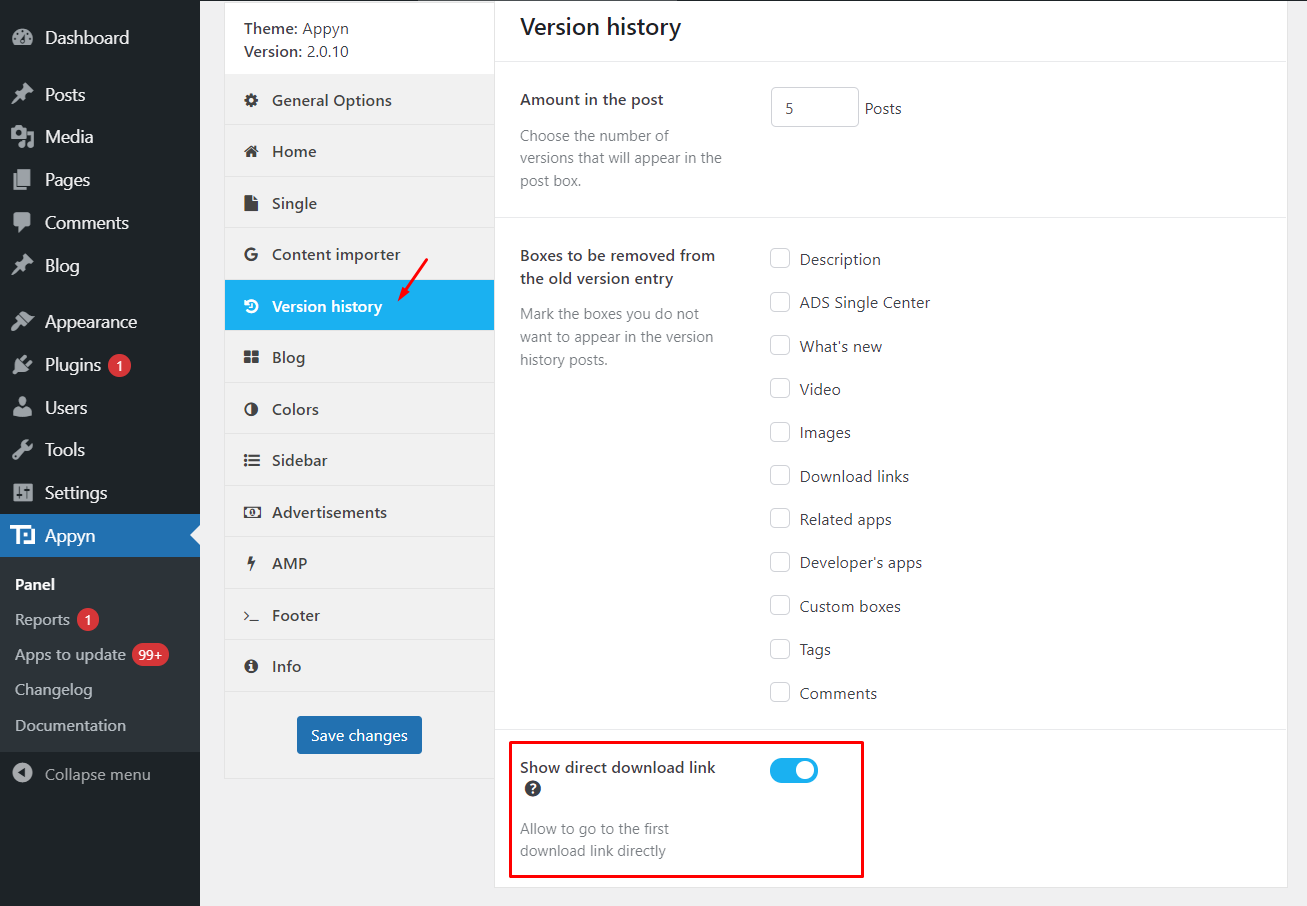 Column that shows the new version of the APP in the apps table to update