Options panel
Thanks to the options panel you will be able to modify multiple elements of the theme.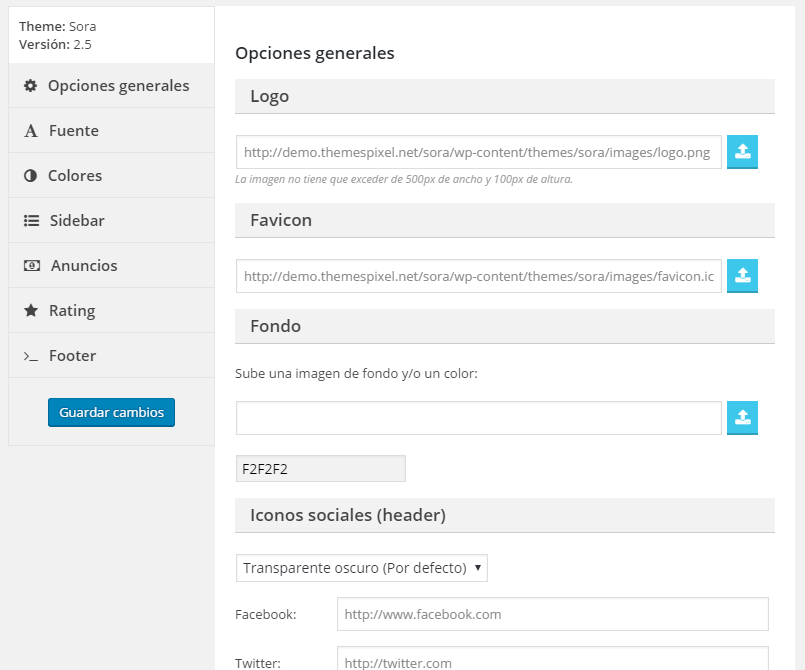 General options
– Upload your own logo, favicon and background of your website. Add the links to your social networks.

– Choose the type of social buttons of the tickets and if you want to hide it in certain parts.
– Shows or not the author description box at the end of the article.

– Place the title of the page, choose the order of comments and add codes in the header (Analytics, for example)
Fonts
Thanks to Google fonts you can change the font of the entire page.
Go to Google fonts. Find the font that you like, click on the "+" symbol and then on the box that will appear below.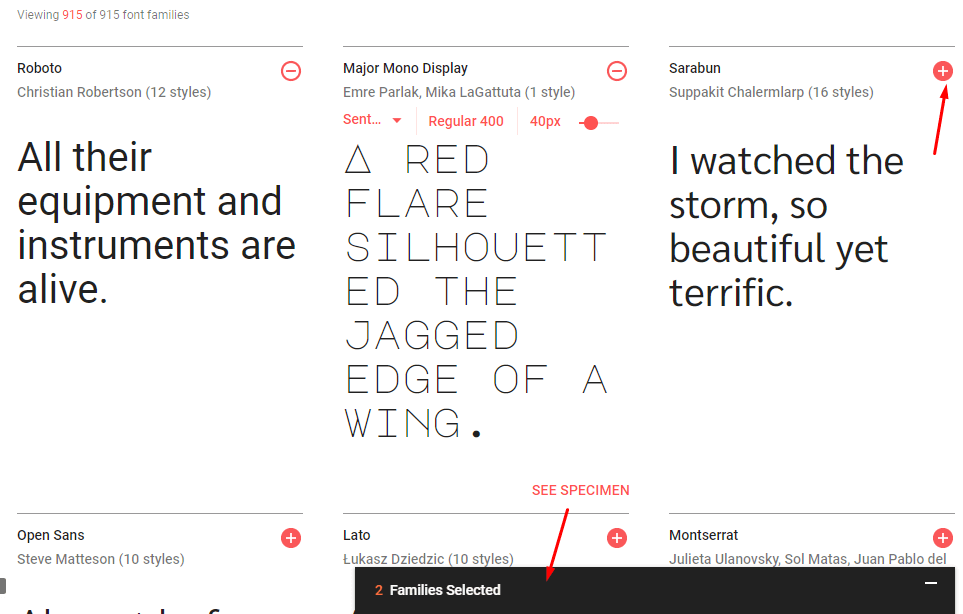 Copy the HTML code from the source and paste it into the "Add the Google Fonts" field in the panel. Also, copy the name of the source and paste it in the "Name font to use" field. In this example it would be "Roboto".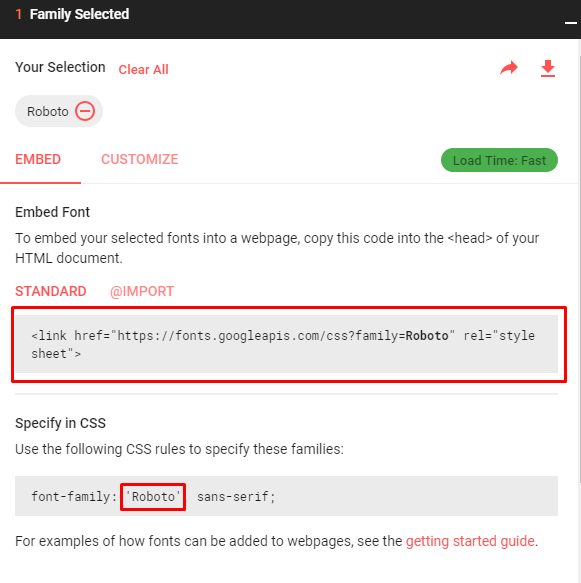 Colors
There is a wide variety of fields to edit the colors of almost the entire website. Change the colors of the header, menu, links, buttons, footer and more!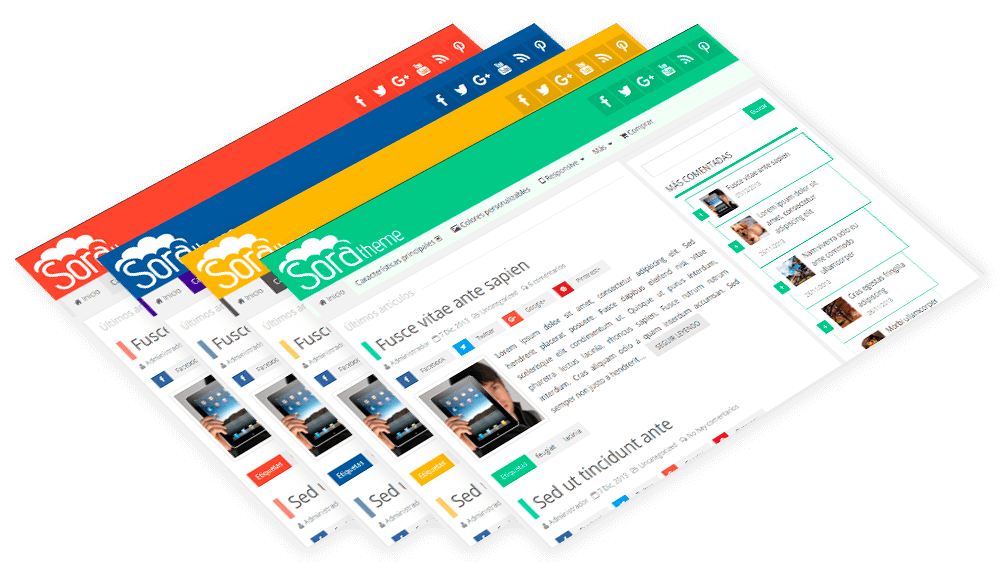 Sidebar
By default the sidebar in the Sora theme is located on the right side, however, many people prefer the sidebar to the left, so there is that option that will allow you to choose the location.
Advertisements
We have placed multiple locations in the various sections of the page to place your ads. If you use Adsense or any other advertising system, this section will serve you well. It will not be necessary to touch the theme code to place your ads. We have divided the sections for both PC and mobile.
Ratings

If you want a ratings section, the theme is set to be used next to the WP PostRatings plugin. Just install the plugin and in the theme files we have left you a list so you can edit the templates of this plugin.
Footer
Modify the text of the footer and also have the option to add various codes in this section.